Data Recovery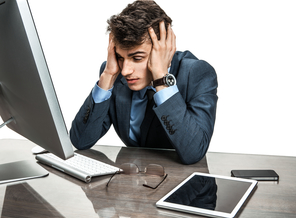 Can't access your data?
We understand how frustrating it can be to lose access to your personal or business data. You're multi-tasking and bouncing from one activity to another. Answering phone calls, emails and chat conversations, attending an online meeting, and transfering files from your PC to a USB drive all at once. You feel like you're juggling cats!
Accidents are going to happen. After all the chaos subsides, you reconnect the USB drive to your computer and it displays an error message telling you it doesn't recognize the device. Your PC recommends reformatting the device. Sounds like a good plan, so you select the format option hoping it will fix the problem. After the process is complete, you open the drive and see an empty screen...your files and folders are gone.
You try searching for your files. The search window lists what appear to be links to your files. But when you click the links to the files you end up playing "Whack-A-Mole" with your mouse on the "File Not Found" window that keeps popping up on your desktop...it's maddening!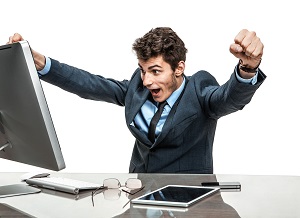 We can get you reunited with your data!
Trust us when we say you're not alone. Even as certified data recovery specialists, we've "been there, done that." Inadvertently deleting a file, or reformatting a drive are just a couple of common causes of data loss. As long as the problem isn't related to a damaged or failing drive then there's good news...your data probably isn't "lost." It's just been "misplaced."
We'll work with you to assess the scope of services you require, and set realistic expectations for whether recovery is possible. At the conclusion of the assessment, we'll provide you with a recovery plan to meet your needs, timeline and budget.