Robert Maddox, President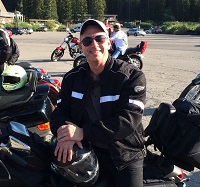 Rob is the owner and President of Digicon Forensics LLC in Peachtree City, Georgia. Rob brings over 25 years of uniquely-blended experience from the military, law enforcement and corporate sectors, and is excited to share his experience with customers in the Atlanta Metropolitan Area.
As a certified digital forensics practitioner, Rob has provided technical and investigative consultation, training, and digital forensics services to U.S. and international government agencies, corporate leaders, investigators, and litigators in 25 different countries. He has been a long-standing member of the International Association of Computer Investigative Specialists (IACIS) and the High-Tech Crime Investigators Association (HTCIA), and has presented on a variety of topics at conferences for the corporate and law enforcement sectors in the U.S. and abroad.
As a certified instructional designer, Rob has developed courses for several of the leading digital forensics software companies in the U.S., Canada and Sweden and has delivered over 25,000 hours of training to forensics practitioners around the world. Rob has also served as a contract instructor for the U.S. Dept. of State Anti-Terrorism Assistance (ATA – Cyber) program and the U.S. Secret Service National Computer Forensics Institute. Rob relies on his years of real-world investigative experience to design and deliver training which provides his students with the knowledge and practical skills they need to perform with competence and confidence.
Rob enjoys the challenge of locating the "digital puzzle pieces" and putting them back together for his customers to help them rebuild an intuitive picture of user and system behavior. Whether developing and delivering training, or providing forensics services to his clients, Rob is tenacious in his commitment to the success of his clients.
Thank you for supporting a veteran-owned business